Variable Frequency Drive for Single Phase Applications
GK3000 single phase input & output VFDs is mainly positioned as a high-end market for OEM customers, its design is flexible, both embedded SVC and VF control in one. ATO single phase 220V output VFDs are widely used in single phase fan pumps, single phase two-value capacitor motors, single phase compressors, single phase air compressors, single phase cutting machines and other single phase motor equipment.
With this variable frequency drive, single phase motors can overcome various shortcomings: single phase motors have large currents when directly started, the starting capacitor and the running capacitor are prone to aging or damage, resulting in difficulty in starting the motor or reducing torque. It is impossible to adjust the speed steplessly, and it is difficult to achieve motor forward and reverse, etc.
Single phase induction motor has specific wiring requirements in connecting with ATO single phase VFD.

Wiring between VFD and 1-phase motor (remove capacitor)
Connect main and secondary winding of motor to U V W of VFD, and VFD can work. However, due to the difference in motor windings, motor forward wiring must be as below figure, otherwise the motor will overheat.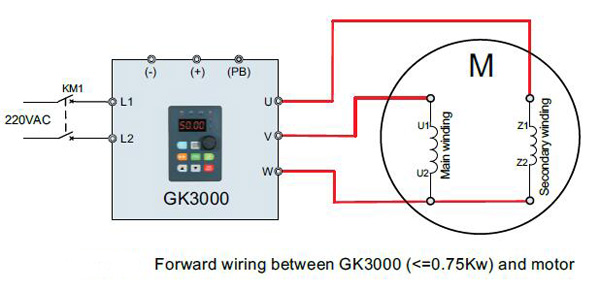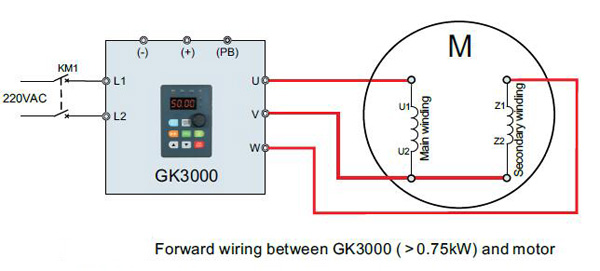 Motor reverse can't be completed through parameter setting of VFD or change any two phase wirings, motor reverse wiring must be as below figure.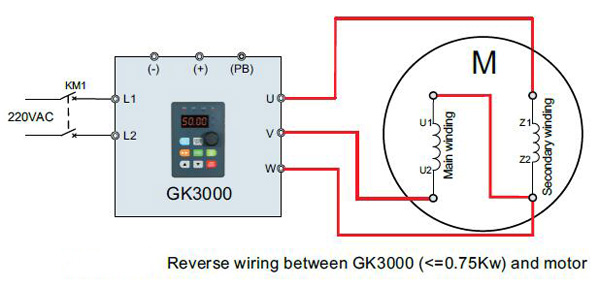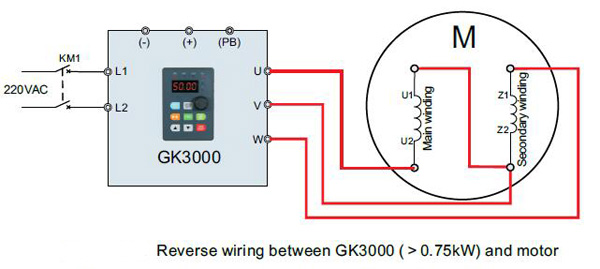 Wiring between VFD and 1-phase motor (keeping capacitor)
If the capacitor in motor is Non-removable, the wiring is as below figure. The forward and reverse is determined by V W wiring sequence.
The forward and reverse is determined by U V wiring sequence.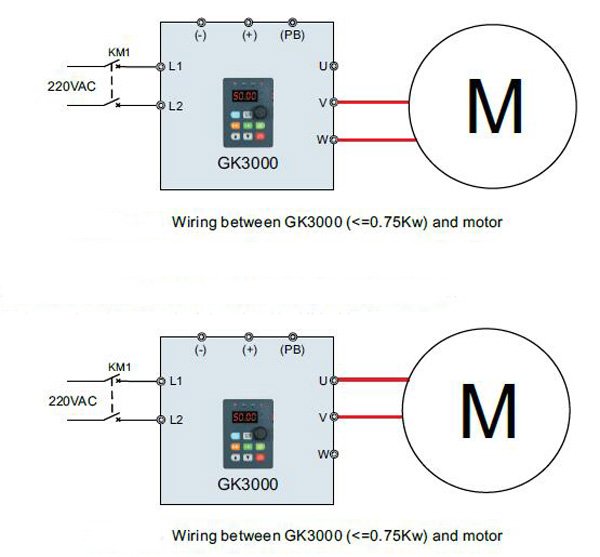 If you want to know more details about ATO 220~240v single phase input and output VFD, please
contact us now
.

Variable Frequency Drives

info@variablefrequencydrive.net